Atlantis - The Lost Tales
Saturn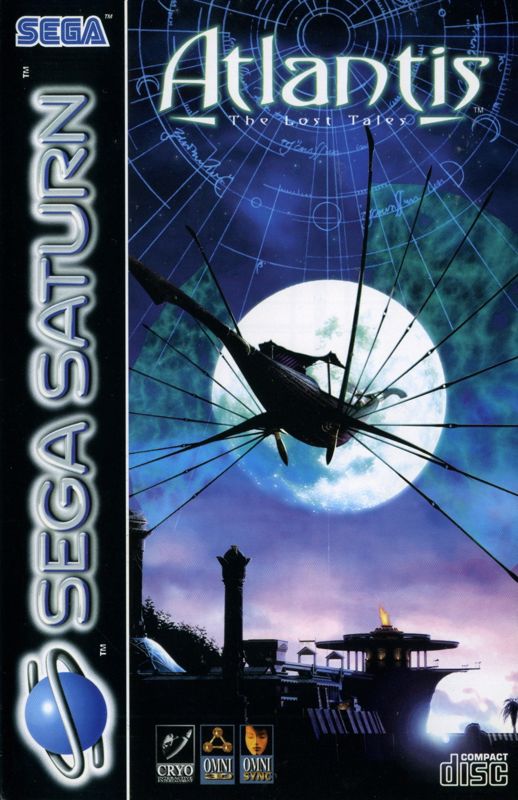 Descripción
Viaja en el tiempo y adéntrate en el mundo de la Atlántida, una civilización rica en maravillas y sofisticación. Reinando sobre una isla de paz y abundancia está la reina Rhea. Su reinado es seguro, ¿o no? Entra en la vida de Seth, el joven héroe, para descubrir la verdad de este misterio que se desarrolla en los cinco continentes. Vive una aventura de proporciones épicas, cuyo resultado bien puede decidir el destino de este fascinante universo de intensidad visual, máquinas fantásticas y personas impredecibles.
Fascinante historia con una interpretación única e intrigante de la leyenda de la Atlántida
El gran diseño del rompecabezas con un nivel de dificultad bien ajustado brinda un desafío agradable y gratificante
La actuación de voz de primer nivel y la excelente banda sonora mejoran aún más la sensación de inmersión
Description
Travel in time and step into the world of Atlantis, a civilization rich in wonder and sophistication. Reigning over an island of peace and plenty is Queen Rhea. Her reign is secure - or is it? Enter the life of Seth, the young hero, to uncover the truth of this mystery that unfolds over five continents. Live an adventure of epic proportions, whose outcome may well decide the fate of this fascinating universe of visual intensity, fantastic machines and unpredictable people.
Fascinating story with a very unique and intriguing interpretation of the legend of Atlantis
Great puzzle design with well adjusted level of difficulty provide an enjoyable and rewarding challenge
Top-notch voice acting and excellent soundtrack further enhance the feeling of immersion
Descrizione
Mentre il resto del mondo è ancora fermo alla preistoria, nella misteriosa Atlantis si è già sviluppata una civiltà ricca e sofisticata sotto la guida della regina Rhea. Ma quando Seth, il nostro eroe, arriva al palazzo reale scopre che è successo l'inimmaginabile: la regina è stata rapita! Aiutalo a ritrovarla in un mondo ricco di misteri e di magia, e decidi con lui le sorti di Atlantis.
PC: SVGA (640x480)
Animazioni a tutto schermo
Suono 3D
Motion capture per le animazioni dei personaggi
Oltre 50 personaggi
5 diversi ambienti sparsi per tutto il mondo
Visione completamente rotabile a 360° grazie alla tecnologia Omni 3D